EB coated laminate

The increased use of flexible packaging has driven a need for technologies to enhance flexible material's properties. Use of Electron beam coating would achieve high quality surface printing on Paper / Poly.
EB provides imparts glossy surface and mirror effect to the paper laminates which gives good aesthetics, good scuff resistance & plastic looks to the laminate.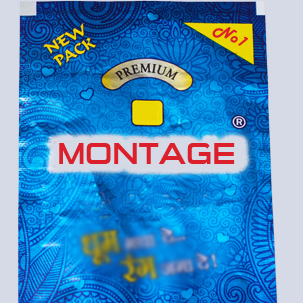 Advantages of EB coating :
Lamination Replacements
High Chemical Resistance
High Rub/Scuff Resistance
Sharper Printing
Excellent Adhesion to Films
Low Emissions – a "Green" Story
No Hot-Air Drier
Easier Permitting for New Presses
The use of EB curing for flexible packaging seems like a natural selection since the technology provides many positive features :
No VOCs or emissions
Instant drying at high production speeds
High chemical resistance
High abrasion resistance
High gloss
No softening after curing
Low odour and off-taste.


For more details please email us at reach@montageind.com