Coextruded Films

Coextruded films offer three to nine layer custom blended, blown structures that are designed to meet precise flexible packaging requirements for a broad range of market segments and applications. Our performance films offer a range of barrier and non-barrier films for converters and end users and customized films for difficult Vertical Form-Fill-Seal (VFFS) applications including hot fill liquid, chemical, meat, dried foods, mixes and frozen foods.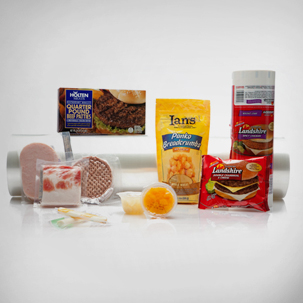 Other capabilities include peelable seals, nylon coextrusion for puncture resistance and hot fill applications and EVOH coextrusion for products with stringent barrier requirements.
Whether your goal is extended shelf life, product protection, liquid containment, flavour and aroma defence or unique sealing properties, Montage performance films are designed to meet the requirements of any product in the marketplace.
For more details please email us at reach@montageind.com