About Us

Core Value
We are passionate about creativity and Innovation, the core team entrepreneurial spirit and constantly seek opportunities to learn. Bolstered by these values, we create and bring to market new packaging designed to advance our customer's brand and global value. Montage drives packaging transformation and performance by strategically creating packages that are more innovative, progressive and dynamic than those used by competitive brands.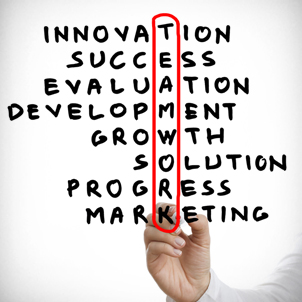 Customer-Focused Innovation
Montage is the leader in creative flexible packaging. Montage have brought hundreds of new products to market, many of them patented, to improve operational performance on our customer's production lines, drive sales and shelf-life performance at retail, enhance ease of use for the consumer and minimize impact on the environment. Innovation is a cornerstone of our past success and of our future growth strategy.

Industry-Leading Technology
Another key strength Montage share is leadership in material science. Our R&D team are experts in polymer chemistry, film extrusion, coating and laminating, printing and converting.
Market-Driven Manufacturing
Montage combine this focus on Innovation and material science with a manufacturing philosophy that emphasizes best practices within each market. We passionately create & bring to market new packaging designed to advance our customer's brands & value globally. This allows us to service customers with market-specific needs using the most advanced technology available in the industry.
Customers looking for specialized flexible packaging or Pouches find the most advanced, solutions possible with Montage.
The reason.. We are organized and integrated to share the latest technological developments, and stay intensely focused on specific markets and products. As a result, our customers enjoy the benefits of world-class science and technology, backed by the utmost in market-specific expertise and service.